Famous People with Dyslexia
Famous People with Dyslexia: A Partial List of Accomplished, Creative, Innovative, Smart, Strong, Brave People who have Changed the World Because they Think Outside the Box
Actors and Entertainers. Jennifer Aniston. Cher. Jewel. Usher. Orlando Bloom. Tom Cruise. Whoopi Goldberg. Salma Hayek. Keira Knightly. John Lennon. Jay Leno. George Lopez. Jack Nicholson. Edward James Olmos. Ozzie Osbourne. Will Smith. Joss Stone. Robin Williams. Henry Winkler.
Famous People with Dyslexia
Architects.
Hugh Newell Jacobsen. Richard Rogers. Takanao Todo. Jorn Utzon.
Athletes. Muhammad Ali. Kami Craig. Magic Johnson. Bruce/Caitlyn Jenner. Greg Louganis. Nolan Ryan. Babe Ruth. Tim Tebow.
Artists and Designers. Ansel Adams. Tommy Hilfiger. Pablo Picasso. Robert Rauschenberg. Auguste Rodin. Vincent Van Gogh. Andy Warhol.
Attorneys. David Boies. Peter Wright.
Authors and Poets. Avi. Agatha Christie. Gustave Flaubert. Thom Hartmann. Ernest Hemingway. John Irving. Debbie Macomber. Dan Pilkey. Edgar Allan Poe. J.K. Rowling. William Butler Yeats. Jules Verne. Victor Villasenor.
Entrepreneurs. Sir Richard Branson. Barbara Corcoran. Ingvar Kamprad. Craig McCaw. Kevin O'Leary. Daymond John. Paul Orfalea. Anita Roddick. Charles Schwab. Ted Turner. Filmmakers. Walt Disney. Brian Grazer. George Lucas. Steven Spielberg. Quentin Tarantino.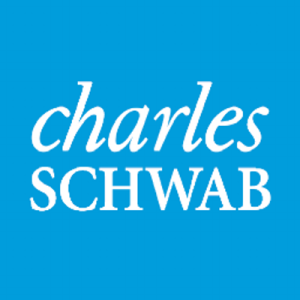 Inventors and Scientists. Maggie Aderin-Pocock. Thomas Edison. Michael Faraday. Henry Ford. Galileo Galilei. Bill Gates. Reyn Guyer. William Hewlitt. Jack Horner. Dean Kamen. Nicholas Negroponte. Sir Isaac Newton. Evan Paul. Alexander Graham Bell. Leonardo da Vinci. Steve Jobs. Dean Kamen. Louis Pasteur. Nicolai Tesla. Eli Whitney. Orville and Wilbur Wright.
Nobel Prize Winners. Winston Churchill. Dr. Baruj Benacerraf. Pierre Curie. Albert Einstein. Dr. Carol Greider.
Pulitzer Prize Winners. Richard Ford. Philip Schultz. Wendy Wasserstein. Roger Wilkens. E. O. Wilson.
Political Figures. Colorado Senator Michael Bennet. James Carville. Dwight D. Eisenhower. Benjamin Franklin. Colorado Governor John Hickenlooper. New Jersey Governor Thomas Kern. Connecticut Governor Dan Malloy. First Lady of Iceland Dorrit Moussaleff. California Lt. Governor Gavin Newsom. Lyndon Johnson. John F. Kennedy. Vermont Governor Pete Shumlin. Woodrow Wilson. Nelson Rockefeller. Eleanor Roosevelt.
Public Figures. Erin Brockovich. Anderson Cooper. Richard Engel. Jamie Oliver. Royalty Princess Beatrice. King Carl XVI Gustav of Sweden. Prince Charles. Prince Harry….
Fully 20 percent of the population, and some of the smartest, most creative people who ever lived…