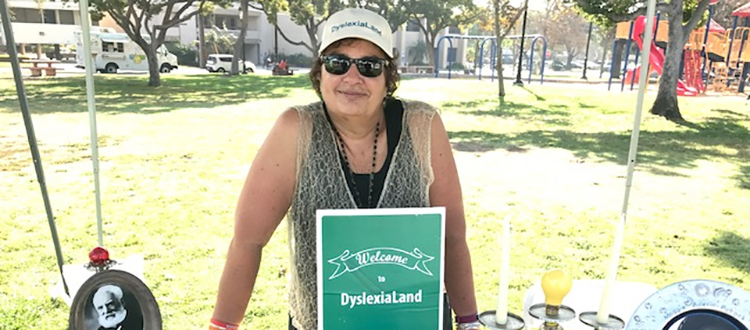 Offering a full range of workshops, presentations, and programs, specifically designed for the audience, from elementary classrooms to non-profit organizations.
Outreach and Awareness
We continue to be active in the community to assist parents in obtaining information and support they need to advocate for their children. During the pandemic, we advised parents on the phone or in socially distanced outdoor meetings. We have now resumed our in-person presentations, workshops and schedule of speakers and screenings of videos.
We continue to inform the public and community leaders about the multiple issues involved in dyslexia and low literacy and are ramping up our efforts to spread the good word with a multimedia outreach, including creation of an online gallery featuring dyslexia-themed art and production of a series of videos.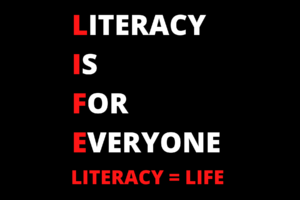 Literacy Is For Everyone = LIFE
Our new community outreach approach addressing dyslexia and literacy was developed out of the pandemic-caused shutdown of 2020 and continued need to connect in innovative ways.  Our LIFE project builds on our relationships and knowledge to focus on the importance of literacy for individual and community success. Too often the cost of low literacy levels is overlooked, and we must address it.
When our board member Monie de Wit ran for school board in 2020, she made literacy the cornerstone of her campaign, and it was immediately embraced by other candidates, who loved her message but didn't always understand what it takes to develop a culture of literacy, in and out of the classroom.  In our experience, it takes the right balance of reading instruction, parental involvement and community cooperation to raise literacy rates.
The Dyslexia Project will be spreading the good word by producing a slate of short videos longer shows to be aired on TVSB, and a targeted social media campaign. We are also developing a network of community organizations that address literacy.  We are inspired by the work of the San Diego Literacy Alliance, in its 30th year of existence in supporting and promoting literacy in that county and will rely on the assistance of their founding members to assist us in emulating their success.